Description
Roadhouse USA location:
2015 Gibson Custom Shop Bonamassa Bonabyrd Pelham Blue Hand Signed #91.
Collector's piece that is in mint condition and comes with everything including COA, tags etc.
Only 100 made in 2015, this very limited Bonamassa LP is something that has not been duplicated since even by the Gibson Custom Shop.
Great neck on this thing, the wrap-around bridge is awesome, just a plain cool piece as well as being quite a collectable.
From Gibson:
Gibson Custom introduces the limited edition Joe Bonamassa Bonabyrd, a true blues man's stylish take on the legendary design, tone and playability of the world's finest guitar.
New in 2015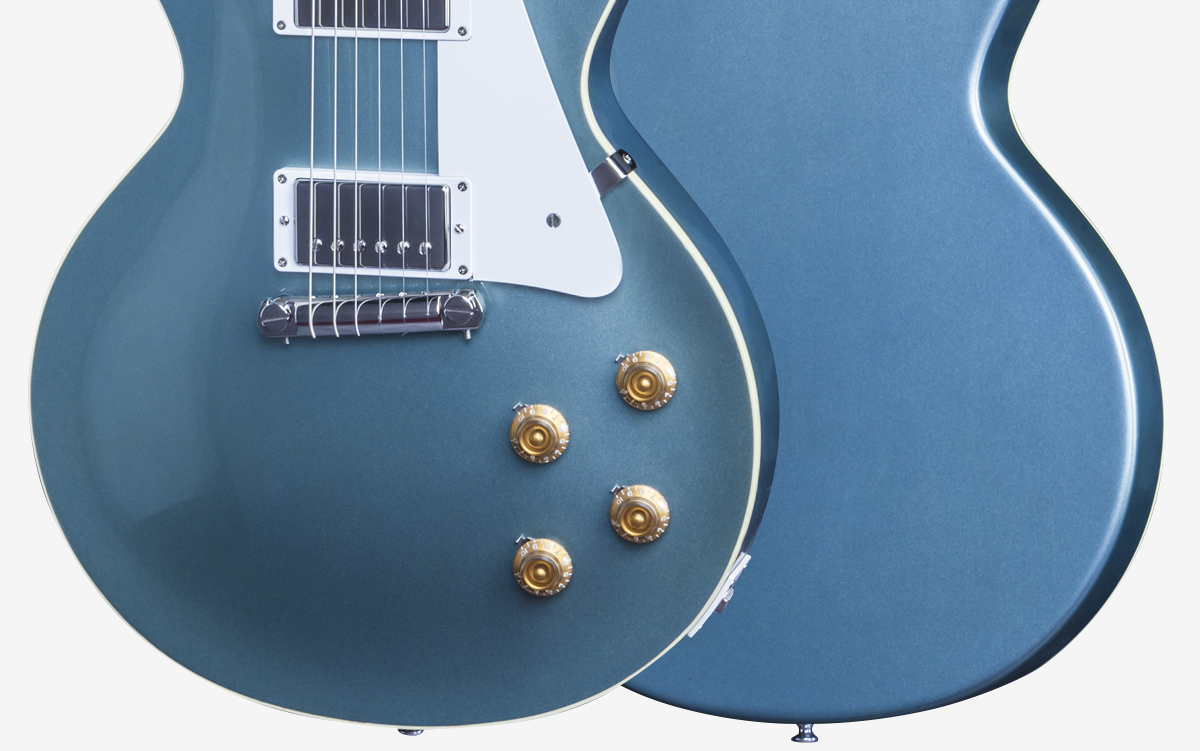 Top
Wood Species:
Plain Maple
Pieces:
2
Grade:
Binding:
White
Back
Wood Species:
Ultra Light Mahogany
Pieces:
1
Density:
Binding:
None
Weight
Weight Relief:
None
Average Weight (body only):
3.175 kg / 7.0 lbs
Materials Used
Glue:
Franklin Titebond
Tonal, Resonant, and/or Technical Effect:
Hand selected backs for lightweight
Body Contour
Carve:
1957 Les Paul Standard
Neck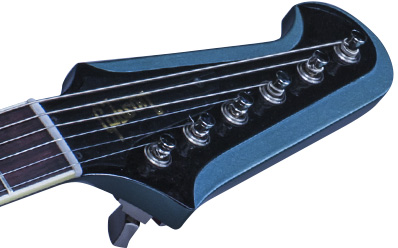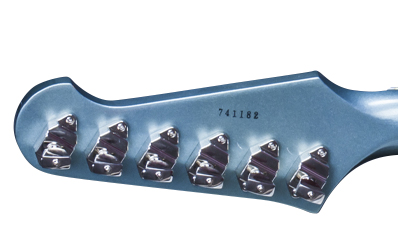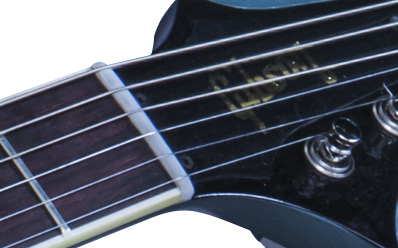 Neck
Wood Species:
Mahogany
Pieces:
1
Details
Truss Rod:
Vintage Style-No Tubing
Profile:
Bonamassa Spec
Thickness at Fret 1:
2.27cm / 0.895 in
Thickness at Fret 12:
2.54cm /1 in
Other Materials:
Average Weight:
.453592 kg / 1.25 lbs
Peg Head
Type:
Firebird
Inlay:
NONE
Peg Head Binding:
NONE
Logo:
NONE
Silkscreen:
NONE
Headstock Angle:
17 Degrees
Tonal, Resonant, and/or Technical Effect:
Neck Fit
Joint Angle:
4 Degrees
Joint Angle Tolerance:
Mortise and Tenon
Type:
Adhesive:
Hide Glue
Gauges Used:
Pitch and Alignment Gauge
Nut
Style:
6-Jun
Material:
Nylon
Width:
4.28 cm / 1.687″
Slots:
E: .13716 cm / 0.054″
A: .10414 cm / 0.041″
D: .04826 cm / 0.019″
G: .0381 cm / 0.015″
B: .03556 cm / 0.014″
e: .03048 cm / 0.012″
Fingerboard
Wood Species:
Solid Indian Rosewood
Pieces:
1
Shade:
30.38 cm / 12″
Fingerboard Details
Radius:
22
Frets:
4.28498 cm / 1.687″
Nut/End of Board:
5.6896 cm / 2.24″ @ nut, 62.865 cm / 24.75″ @ end of board
Scale:
Single Bound, White
Binding:
Black
Side Dots (Color):
Trapezoid
Fingerboard Inlays
Style:
Pearloid
Material:
2.921 cm x 1.7018 cm / 1.150″ x .670″
Dimensions:
3.937 cm x .6096 cm / 1.550 x .240″
Average Weight:
.75 lbs / .340194 kg
Finishes


Antique Pelham Blue
| | |
| --- | --- |
| Color Code: | APB |
| Surface Texture: | Gloss |
| Filler: | |
| Sealer: | Nitro Cellulose |
| Top: | Nitro-Cellulose |
| Top Coat: | Nitro-Cellulose |
| Scraped: | By Hand |