Description
Roadhouse USA location:
Taylor 816ce Builder's Edition Acoustic/Electric Guitar Natural.
2022 model, for all intents and purposes, in new condition.
The guitar is unplayed and even smells new. The only thing different from buying a new one, is that this one has been given a killer set up with the action lowered a bit.
Awesome guitar all the way around.
Comes as pictured with original case and paperwork.
Specs/Info:
The Taylor 816ce Builder's Edition acoustic-electric guitar pairs a distinctive body design with an immaculate sound for the ultimate playing experience. Built around Taylor's innovative V-Class bracing, this Grand Symphony-sized guitar produces a rich and airy orchestral tone with incredible detail, resonance, and projection, supported by an Indian rosewood back and sides and a crisp Lutz spruce top. The 816ce Builder's Edition's eye-catching look derives from its chamfered body and fretboard edges, satin finish, and scooped, treble-side soundport cutaway, which gives access to the upper frets without diminishing tone. Cutting-edge Taylor Expression System 2 electronics provide a clear and accurate amplified sound along with feedback control for an ideal gigging instrument. Guitarists at Sweetwater were more than impressed when they picked up the 816ce Builder's Edition — a premium acoustic made to be treasured.
Taylor Builder's Edition Collection
Taylor's premium Builder's Edition family of acoustic guitars is the brainchild of Taylor master guitar designer Andy Powers. Builder's Edition guitars were created to highlight Taylor's V-Class bracing system and to demonstrate Taylor's most cutting-edge innovations. With a level of craftsmanship typically not offered on standard models, Builder's Edition guitars provide players with an exemplary instrument that promises to inspire. According to Powers, "The Builder's Edition concept is meant to be an expression of Taylor's instrument-building imagination." And what an incredible imagination it is!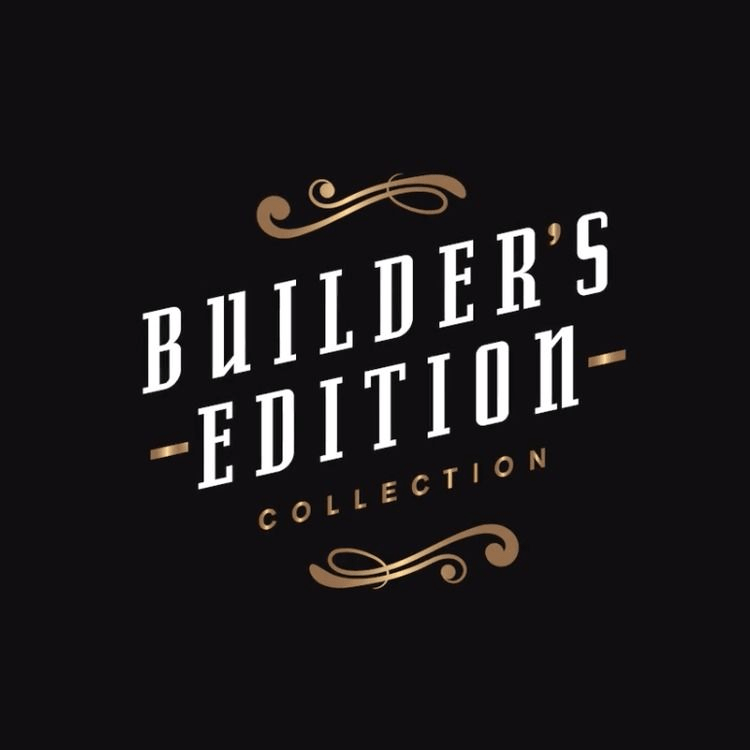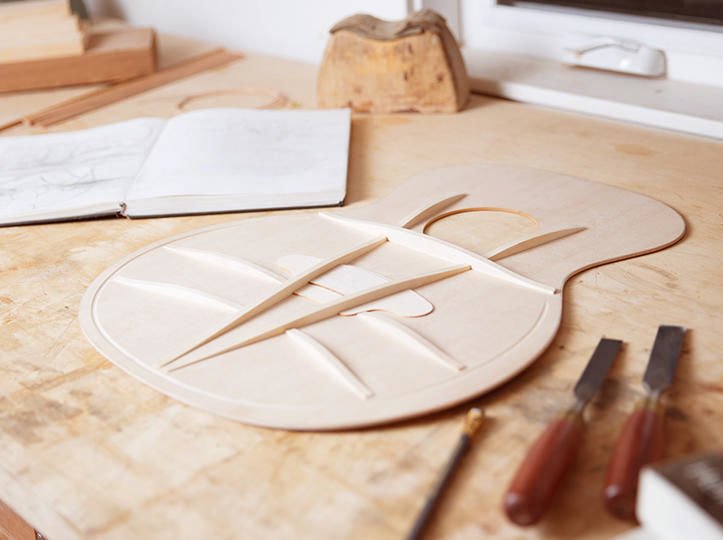 V-class bracing: a sonic revelation
Bracing is the internal framework of an acoustic guitar that helps shape its sound. Although X-bracing has been standard in acoustic guitars for over a century, it creates an innate conflict between two key elements of a guitar's sound: volume and sustain. The guitar's top (its soundboard) contributes to both. The flexibility of the top generates volume (projection), while its stiffness generates sustain. And with X-braced guitar tops, here's where the trade-off comes in: when something is made stiffer, its flexibility is reduced (and vice versa).
V-class bracing changes all that. With Taylor's V-class bracing, an acoustic guitar top can be both stiff and flexible — for more volume and sustain. V-class bracing provides stiffness parallel to the strings for more rigidity and, hence, sustain. Flexibility on either side generates the air movement necessary for robust projection. It's the best of both worlds. This groundbreaking innovation also improves intonation — not only producing notes that are louder and with longer sustain, but are also more in tune with each other. Guitarists at Sweetwater are gobsmacked. But don't take our word for it — pick up the superb Taylor 814ce Builder's Edition and experience it for yourself!
A classic tonewood combination
Nothing beats the sound of rosewood topped with spruce. As a top tonewood, Lutz spruce offers a combination of strength and elasticity that delivers a broad dynamic range with crisp articulation that's ideal for a wide range of playing styles, from delicate fingerpicking to aggressive flatpicked strumming. Used for the back and sides of the 814ce, Indian rosewood's extended frequency range and rich, musical tonality have elevated it to premium status among tonewoods. Its potent low end can serve up a throaty growl, while sparkling treble notes ring out with bell-like clarity. Slightly scooped in the midrange (as compared with mahogany), rosewood acoustic guitars are perfect for solo performance, vocal accompaniment, and tracking in sparser arrangements.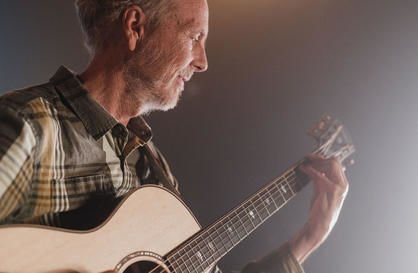 Cutting-edge Taylor Expression System 2 electronics
If you play plugged in, then you're going to love the Taylor Expression System 2 (ES2) electronics built into your 816ce Builder's Edition. The key to this fantastic system is the three-section proprietary pickup located behind the saddle. Because of where it's positioned and how it's integrated into the 816ce Builder Edition's saddle, the ES2 pickup provides you with remarkably clear and accurate sound. In addition to a master volume control, a pair of tone controls lets you tweak your highs and lows to get the sound you need, and a discreet phase switch offers vital onboard feedback suppression.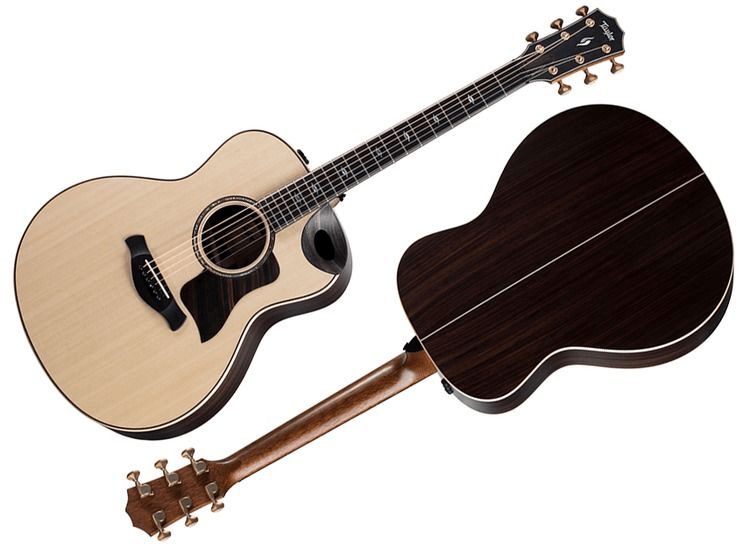 Taylor 816ce Builder's Edition Acoustic-electric Guitar Features:
Grand Symphony-sized acoustic-electric guitar
Indian rosewood back and sides and Lutz spruce top
Taylor V-Class bracing
Soundport cutaway
Chamfered body and fretboard edges
Shorter 24-7/8-inch scale neck
Curve Wing bridge and Gotoh tuners
Taylor Expression System 2 electronics