Roadhouse USA location:
Dr. Z Z-Best 2×12 Guitar Cab in Black.
Very good condition and of course, sounds incredible with pretty much any amp you decide to plug into it.
No exaggeration, these cabs are THE BEST 2×12 cab on the market for the money.
Info:
The Perfect 2 x 12″ Extension Cab for Your Dr. Z Amp
The Dr. Z Z Best cabinet captures the full frequency range of your guitar, with thunderous lows, muscular mids, and the perfect amount of top-end sizzle. This 2 x 12″ extension cabinet's Theile-ported design provides exceptional tonal balance, while Celestion Vintage 30 and G12H30 speakers deliver the meaty punch and rich harmonics that made Celestion a household name. Designed for both vertical and horizontal use, this long-throw cabinet ensures that every lick you play will reach the back of the room. If you're looking to build the ultimate Dr. Z amp stack, what are you waiting for? This cab was made for you.
Celestion's trademark meaty punch and rich harmonics
Simply put, this Dr. Z cabinet's Celestion guitar speakers sound amazing. They're easily twice as loud as other speakers at the same power level, and they handle gargantuan overdrive with aplomb. Punchy lows, meaty mids, and a creamy, harmonically rich high end make Celestion the first choice of guitarists everywhere (including quite a few of us here at Sweetwater). Put a killer extension cab in your guitar rig — a Dr. Z Z Best with a Celestion Vintage 30 and G12H30.
Theile-ported design delivers killer sound
The Z Best's Theile-ported design exhibits exceptional balance across your guitar's entire frequency range while injecting it with truckloads of punchy character. Your low end is determined by the port width, while your midrange response is dictated by the shelf depth. Place the Z Best vertically, and it yields a tuned, focused sound with an open-back-like airy quality, thanks to the front port. Place it horizontally, and you get more low end, as the port is then coupled with the floor. However you position it, the Z Best delivers killer sound!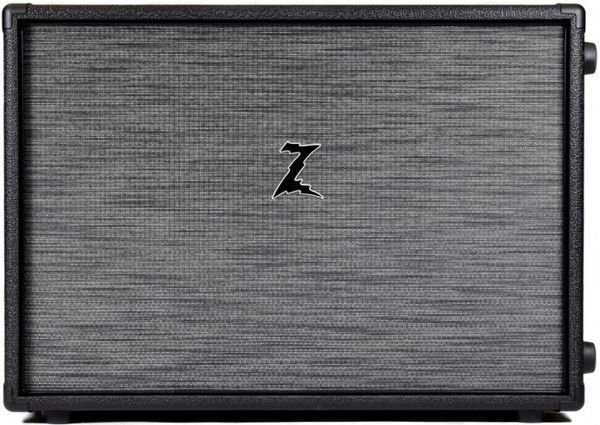 Dr. Z Z Best Cabinet Features:
60-watt, 8-ohm 2 x 12″ extension cabinet
Dual Celestion speakers deliver meaty punch and rich harmonics
Theile-ported design exhibits exceptional balance across your guitar's entire frequency range
Ensures that every lick you play will reach the back of the room
Works in both vertical and horizontal positions