Roadhouse USA location:
Mezzabarba Skill 30 Combo Guitar Tube Amp. Comes as pictured with manual and footswitch.
Amp is in mint condition. Barely been played and never out of the studio.
This is an incredible amp that is handmade in Italy. Grab it while you can!
Specs:
The Skill Combo is a concentrate of pure Mezzabarba sound, power and transparency enclosed in a beautiful, 18kg portable amp. As always, our motto is "No compromise", and that's precisely the philosophy that inspired the Skill and its unprecedented engineering effort.
The first channel is derived from the M ZERO Standard in the view of granting it the best possible interface with pedals. A Bright and a Boost switch, together with the great equalizer, allow it to yield all of the sounds that a single channel amp can possibly deliver. The second channel is M ZERO Overdrive channel which starts as crunch and saturates exponentially with amazing sustain and harmonic richness, leaving musicians and audiences in awe.
The ingenious switching system does not alter the dynamic and fluidity of the amp, and allows to swap between channels in an unprecedented smooth fashion.
The innovative Power control allows the Skill to deliver a full-body, saturated sound even at very low volumes, which makes this amp a perfect tool to enjoy even at home. Finally, the switchable, full-tube effects loop allows for endless sound possibilities.
The Skill was born to Rock but can do anything, at any volume, in any place. Nothing will be the same anymore.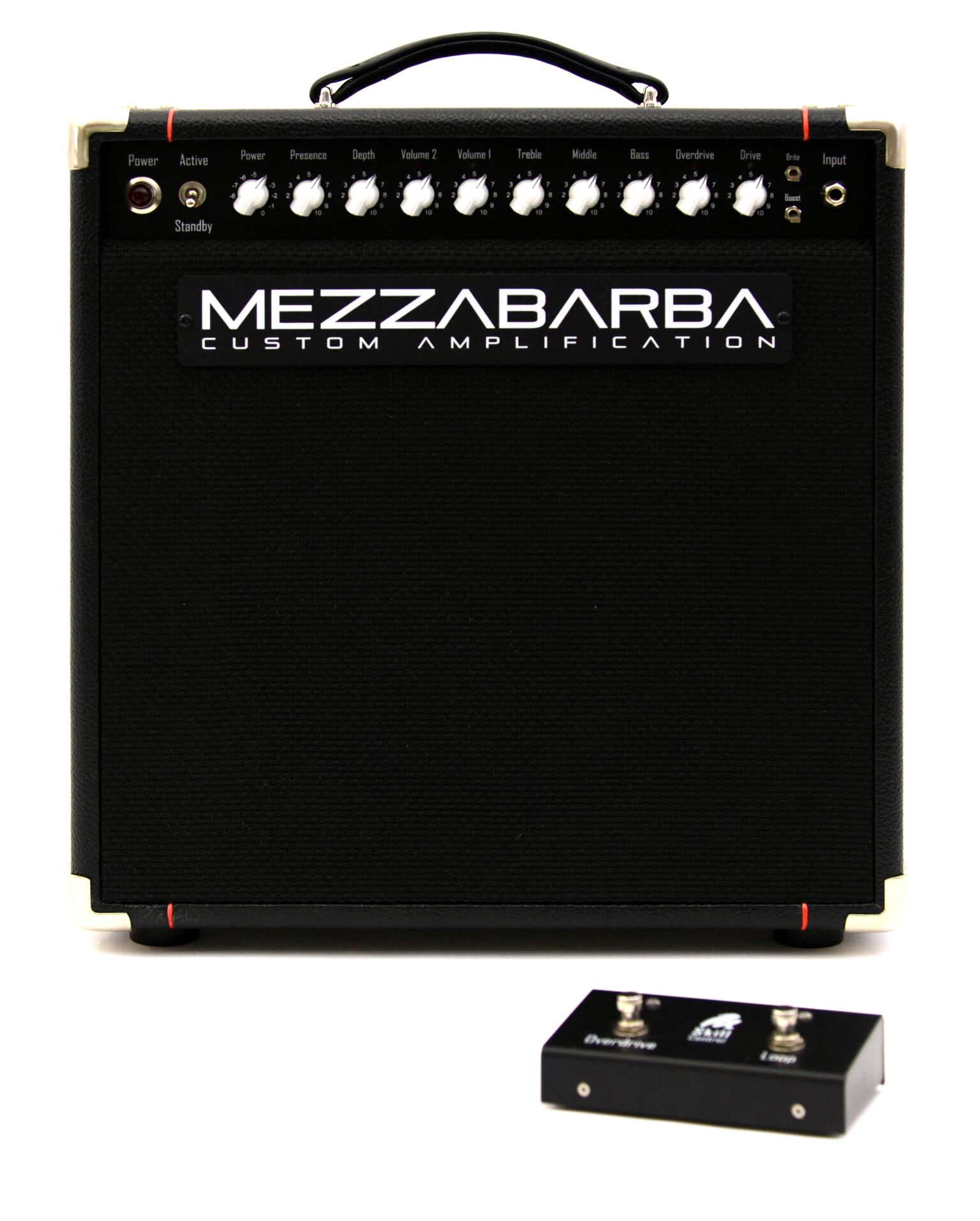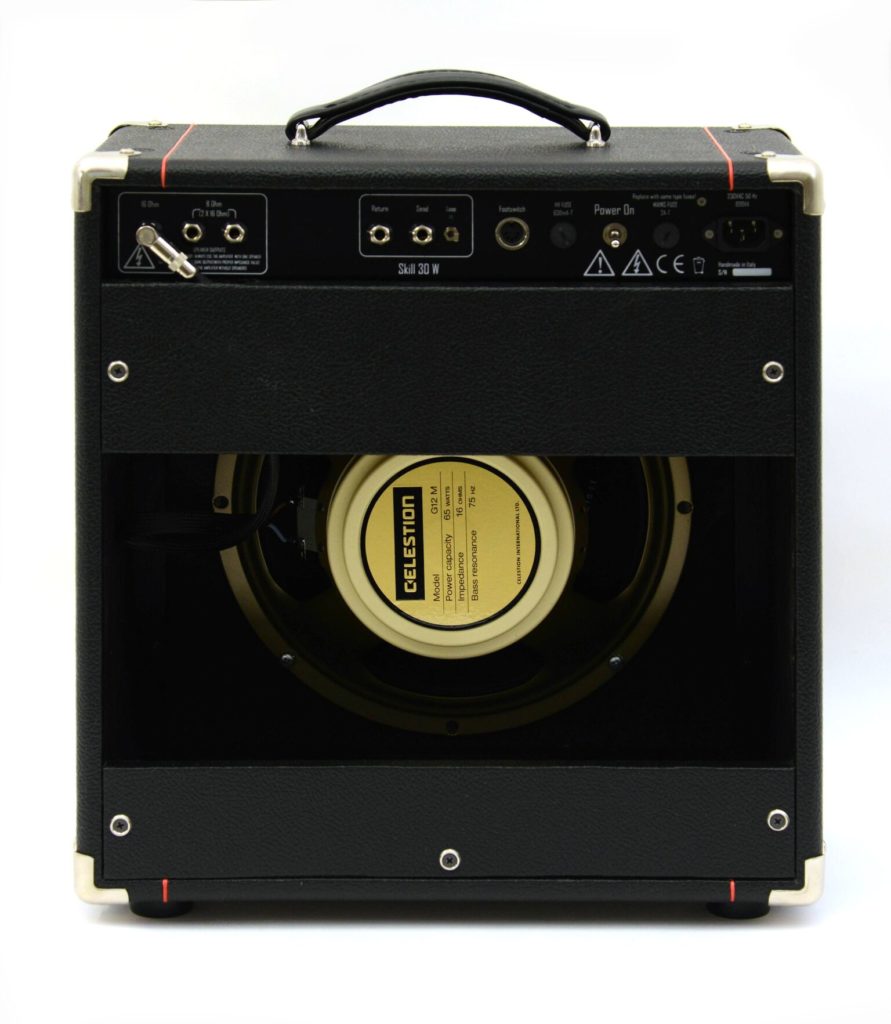 Features and technical specifications
Same electric feature of the head version.
The shell and baffle board are made out of baltic birch ply with hand made 1/4″ finger joints
1×12 speaker open back (Standard: Celestion Vintage 30)
Dimensions: 18,1″H x 16,9″W x 9.4″D
Weight: 39,6 lbs
Founded in 1998 in the Etruscan town of Farnese, between Latium and Tuscany, Masotti Guitar Devices and its high-end brand Mezzabarba Custom Amplification have become reference points for rockers in Italy, Europe and around the world. Based on 100% original R&D and entirely hand-crafted in Italy, these amps are fruit of a tireless obsession. They finally define a new amp personality and bring about a contemporary feel in what has become a monotonous world split between established industry leaders and me-too amps.