Description
Roadhouse USA location:
Complete Complete Bose F1 PA Package.
This includes 2-1,000 watt F1 812 arrays and 2-1,000 watt F1 powered subs.
Includes brand new bags for each speaker as well as the original boxes.
Never been used. These were purchased for an event that never took place. Save over $1k off the price of a new set up and get these instead!
A Full Bose F1 PA Speaker Setup
The Bose F1 Model 812 loudspeakers are a revolutionary design that gives you the accuracy and power of a large line array in a compact package that is perfect for mobile DJs, bands, and other performers. You'll find two of these forward-thinking systems in this Bose F1 PA Package, along with a pair of the matching Bose F1 powered subwoofers for getting the most impact and sound quality out of your performances. And high-quality Bose protective bags are included for each piece. This Bose F1 PA Package delivers the power and clarity your application demands.
Bose F1 Model 812
No two gigs — and no two venues — are created equal. From elevated stages and bandstands to floor-level "cafegymatoriums," every new room presents a PA coverage challenge. But the Bose F1 Model 812 flexible-array loudspeaker offers you a way to shape your speakers' vertical output line-array style, so you can match your system to the needs of the venue. That means you get big-system performance from a portable PA! Bose revolutionized live sound with its L1 Series speakers, and the F1 system takes it a step further, delivering a new level of easy setup, rugged durability, and outstanding sound.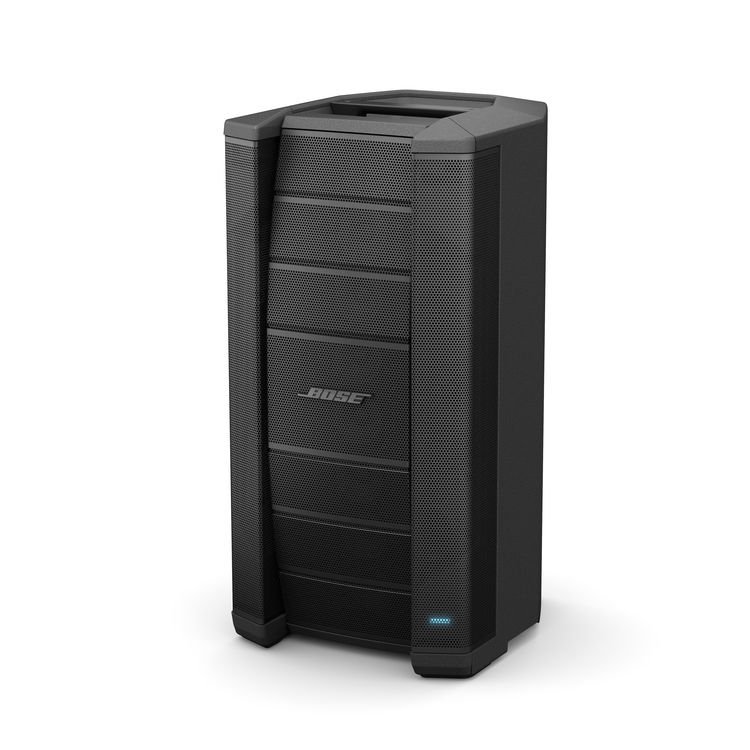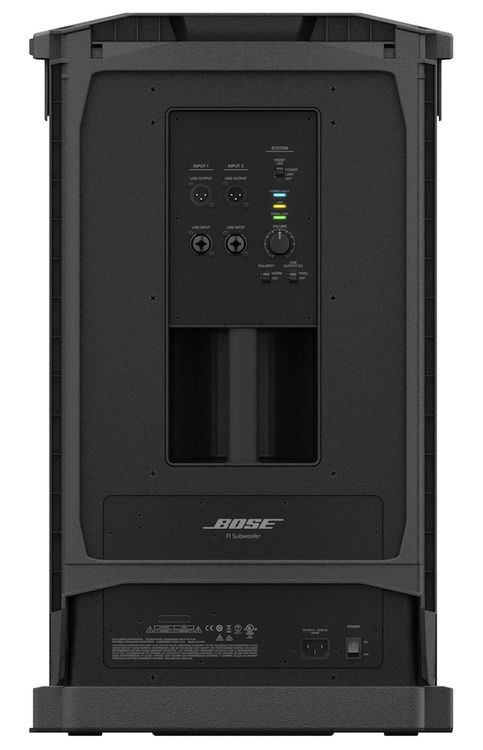 Bose F1 Powered Subwoofer
The Bose F1 subwoofer is a great compact sub for the F1 system. Its 1,000-watt platform and twin 10″ drivers make sure your low end stays punchy. You can even switch between full-range and highpass-filter modes, making the F1 sub great with a main speaker. And best of all, the whole subwoofer package weighs under 60 lbs. — a mobile rig's dream sub. And there's no more carrying around pesky speaker stands because the F1 sub comes with a built-in bracket for mounting Bose's F1 812 flexible-array loudspeaker.
Keep it all protected
Included in Sweetwater's Bose F1 PA Package is a complete set of Bose-branded protective travel bags. Each of these bags is made from heavy-duty material that keeps the speakers and subs from dirt, scrapes, and bumps. Well-built handles let you easily carry each piece. There is even storage built into the bags to keep your power and XLR cables. These Bose travel bags are custom fit for your F1 speakers and subs to ensure they arrive at your next performance clean, safe, and ready to perform.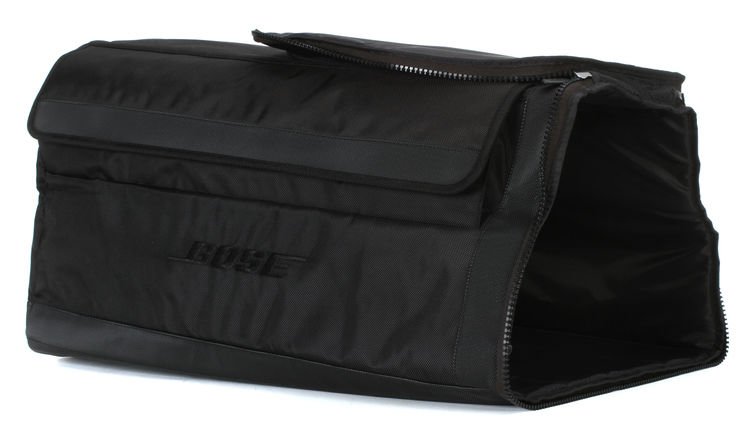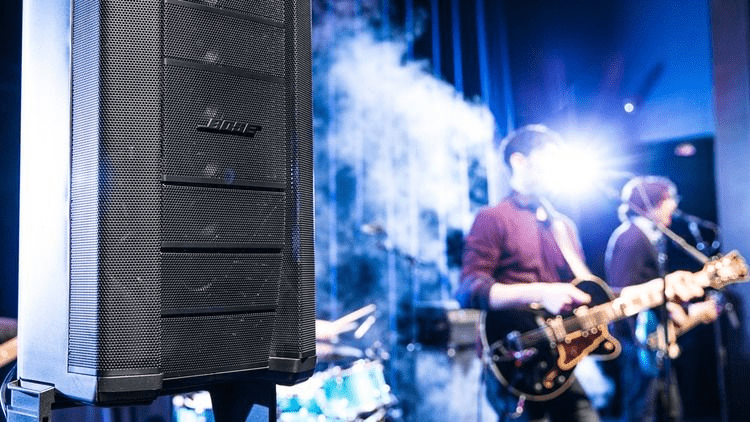 Bose F1 PA Package Features:
Vertically oriented 8-driver line array
Custom 100-degree waveguide delivers consistent coverage
Adjustable coverage pattern tailors to different situations
Automatically changes the EQ for each coverage pattern
Portable design for mobile applications
Easy setup and tear-down with simple I/O
2 high-output Class D amplifiers
Bose F1 Powered Subwoofer Features:
Powers 2 x 10″ high-excursion drivers
Can run full range or as a sub
Polarity switch corrects low-frequency overlap
Mounting bracket is built into the F1 sub
55 lbs. makes it incredibly light for a sub
Much more compact than many other PA sub designs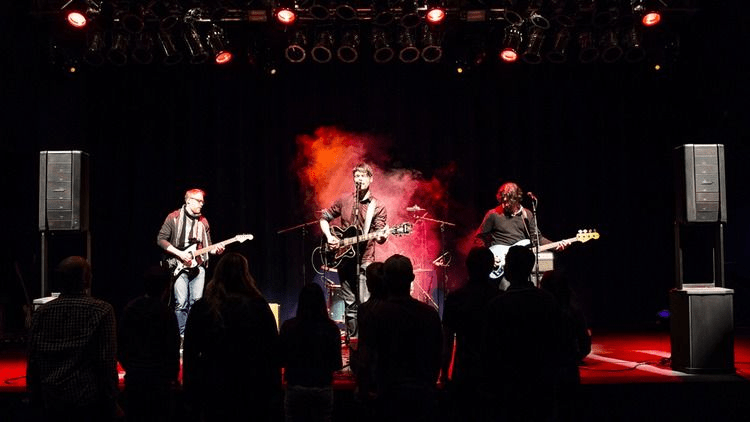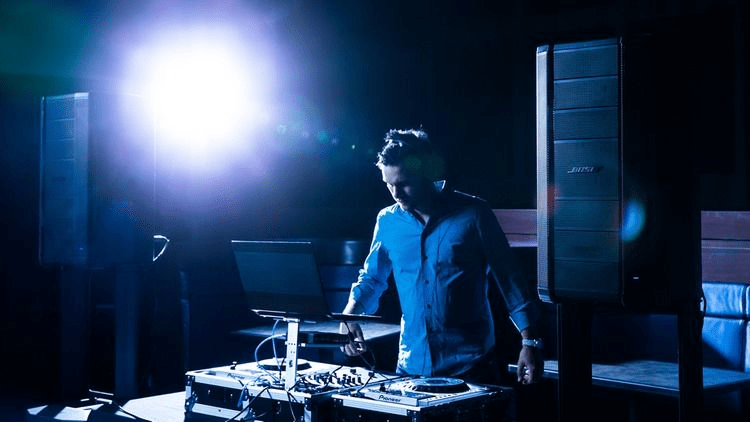 Sweetwater Package Features:
Bose branded travel bags for each speaker
Tech Specs
Speaker Drivers:

1 x 12″ LF, 8 x 2.25″ (Mid/HF)

Number of Mixer Channels:

2

Number of Mic Preamps:

1

Inputs:

1 x XLR/TRS Combo, 1 x 1/4″, 1 x stereo RCA

Outputs:

1 x XLR

Power Amp:

1000W

Frequency Response:

48Hz-16kHz (-10dB)

Enclosure Material:

Composite

Height:

26.1″

Width:

13.1″

Depth:

14.6″

Weight:

44.5 lbs.