Description
Roadhouse USA location:
Engl Powerball II 100W Tube Guitar Amp Head.
Excellent condition and perfect working order. Sounds killer with such a wide array of available sounds via the 4 channels.
Comes with Engl Z-9 Midi footswitch. ($250 value)
The unmistakable, revered tone of the Powerball with more control and versatility.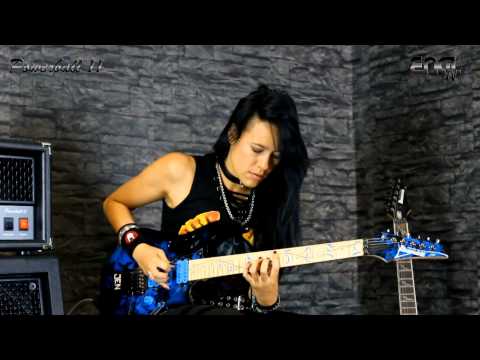 ENGL TV – Powerball 2 demo by Jen Majura
The Powerball II offers more tone, more control, and more versatility than its predecessor. It's got 4 channels and 100W of power courtesy of 4 – 6L6GC power tubes, along with enhancements like gain controls for each channel, 2 Bottom sound switches for the lead channels, mid-boost switching that affects all 4 channels, footswitchable FX loop, and an electronic Power Tube Monitoring System with LED indicator.
New features on the rear panel include an S.A.C. port for connecting an ENGL Z-9 footpedal, plus the noise gate and FX loop are footswitchable as well.
Like the original Powerball, the Powerball II head has 4 channels: Clean -Channel 1, Crunch-Channel 2, Lead-Channel 3, and Lead-Channel 4, with independent volume controls for each. Clean and Crunch channels have shared bass and mid EQ controls with independent treble controls for each. EQ controls for the lead channels include bass, mid, and treble knobs, plus a selectable middle-boosted control for complete tonal control. Presence and Depth Punch knobs give you reign over the power amp stage, and Master A and B controls let you set different volume settings to your liking.
Features
100W (tube)
Tubes: four 12AX7 (preamp); four 6L6GC (power amp)
4 channels: Clean, Crunch, and 2 Lead channels
Individual volume/gain controls for each channel
Bright/Bottom switches for Clean and Crunch channels
Made in Germany