Description
Roadhouse USA location:
Dr. Z Z Wreck Head and 2×12 Cab Quantum Silver W/Covers.
Near mint condition. Check out the pics, there's not a mark on them.
Comes as pictured with original padded studio covers.
Specs/info:
Loud, glassy clean, and the ultimate pedal platform, the Dr. Z Z Wreck 2 x 12″ half-stack will satisfy the choosiest of boutique appetites. The Z Wreck is impeccably built and dressed to the nines. From its custom transformers and NOS tubes to its matched 12″ Celestion Blue and Gold alnico speakers, you won't find a single stock component within the Z Wreck that wants for upgrading. This is a turnkey solution for the player who demands dependable boutique quality without the wait. The Z Wreck's simple control set allows players to quickly dial in their tone. Switchable plate voltage settings (Comfort/Speed) on the back of the head give players a tighter, faster attack — great for scratching and chicken pickin' — or a saggier vintage sponginess for rock and beyond. A matching birch cabinet with custom grille cloth gives the 30-watt Z Wreck 2 x 12″ a furniture-grade look that will please players even between sessions.
The Story Behind the Z Wreck
Developed for Brad Paisley
The Doctor and friend Ken Fischer built the first Z Wreck prototype for none other than country superstar Brad Paisley. It had to have responsive touch dynamics and clean headroom to keep up with Paisley's dizzying fingerpicking, but also needed the output to keep up with a band. Today's production Z Wreck features the same components and attention to detail as Paisley's own Z Wrecks, packing boutique-grade components and careful wiring for a satisfying playing experience, whatever your stylistic leanings.
What's Inside
NOS Russian tubes
Tube junkies will be pleased with the Z Wreck's stock tube complement. Loaded with NOS Russian 6n14ns (EL84s), the Z Wreck exhibits inspiring sonics, sweet breakup, and extended life.
12″ Celestion alnico speakers
For headroom, harmonics, and clarity, you just can't beat a Celestion alnico. Your Z Wreck cabinet is loaded with Alnico Blue and Gold 12″ speakers for complementary colors and different miking options.
Custom birch cab
The Z Wreck's custom birch cabinet maximizes the tonal output of the 12″ Celestion speakers. Players here at Sweetwater HQ were quick to note the cab's custom grille cloth and wood veneer, which really give this stack a killer look.
Simple controls
With just tone and output controls, the Z Wreck is built to dial in fast. This is truly the sort of amp where you can set all controls at noon and tweak to taste in a matter of seconds.
Switchable plate voltage settings
Whether you're after modern speed or vintage sag, the Z Wreck has you covered. A Comfort/Speed toggle tied to the transformer impacts note development, speed, clarity, and headroom to mimic the response of two distinct flavors in amp standards.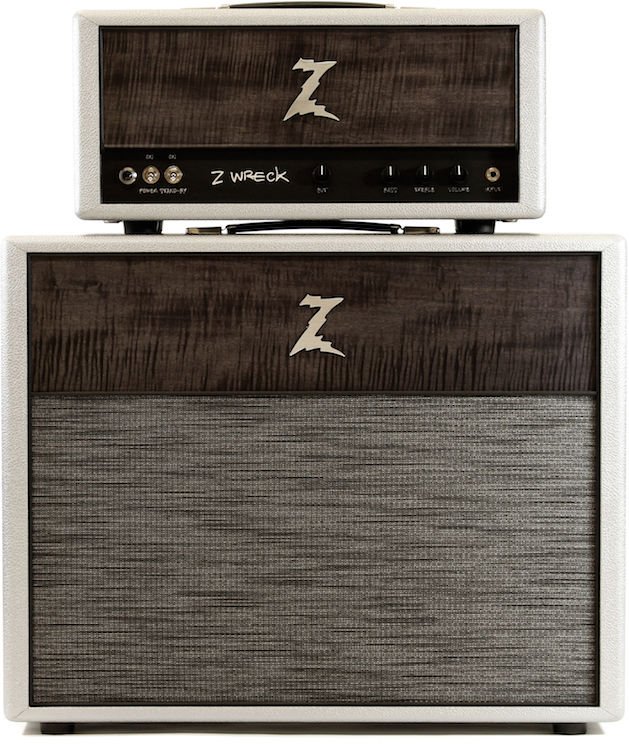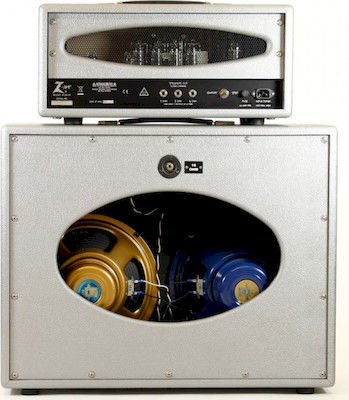 Dr. Z Z Wreck 2 x 12″ Guitar Amplifier Half-stack Features:
Boutique 30-watt head with matching 2 x 12″ cabinet
Well built and dressed to the nines
High headroom — makes a great pedal platform
Impeccable touch dynamics — what you play is what you get
NOS Russian EL84s exhibit superior sonics and extended life
12″ Celestion Blue and Gold alnico speakers supply headroom, harmonics, and clarity
Striking birch cabinet with custom grille cloth and wood veneer
Simple control set (Volume, Bass, Treble, Cut) dials in fast
Switchable plate voltage (Comfort/Speed) unlocks a tighter or saggier response to taste